After a few years of providing viewers another alternative to Netflix, it seems like there's no stopping Disney+ from becoming a major player in the streaming business.
What is Disney+?
The Walt Disney Company announced in 2017 that they are coming to the streaming arena with Disney+ (pronounced "Disney Plus").
To the uninitiated, Disney+ is the entertainment giant's answer to Netflix, Amazon Prime, Apple TV, and a slew of other streaming services.
Start of Something New
Disney's think tank was probably cooking this one up for a few years but only decided to announce it when everything was in place.
Its constant acquisition of properties, from Marvel to Pixar to Star Wars all seemed to point in this direction. It wouldn't be surprising if, at this rate, they start buying tech companies that offer more than just professional web design services or product innovation and development. It's Disney we're talking about, for crying out loud.
Most people thought that producing movies and merchandise and building theme parks were the only things on Disney's mind. When Disney announced its intention of getting into the streaming services business, a lot of people were taken aback and caught off-guard by the move.
Despite some doubts from people, the announcement of their exciting new product was well-received by most folks, especially fans of Disney, Marvel, Pixar, and Star Wars.
Stellar Launch
Disney+ was launched in the U.S. on November 12, 2019, and became the most anticipated streaming service launch of the year.
While there were some apprehensions to how successful it will be, Disney was intent on going all out and not holding back, as always.
On the first day that the service was made available, there were more than 10 million sign-ups. Within three months of its initial launch in the U.S., it already garnered nearly 29 million subscribers.
Kevin Mayer, the executive in charge of the department responsible for the product launch, assured that while he is unable to disclose any other international launches at the time, the people will be very happy with how fast Disney will roll out its services to the international market.
Supported Devices
Disney+ is available on the following devices:
iOS
AppleTV (tvOS)
Google Chromecast
Android
AndroidTV
Samsung Smart TVs
LG Smart TVs
Amazon Fire TV devices
Playstation 4
Xbox One
Roku
Subscription Cost
A one-month subscription to Disney+ costs $7 while a full year's worth is at $70 with a 7-day free trial period.
Since Disney also owns 21st Century Fox, its digital streaming service, Hulu, is also under Disney's banner. ESPN+, a sports-focused streaming service, is also owned by the House of Mouse.
If you decide to get all three services in one bundle, it will only cost you $13 a month, saving you 5 bucks monthly.
When Disney+ was announced in 2017, CEO Bob Iger noted that their price point reflects the services' substantially lesser volume compared to its competitor, Netflix. But over the last few years that it has been around, it has somehow built a decent catalog of Disney exclusives and originals.
One of its advantages over its competitor, Netflix, is it allows subscribers to stream on up to 4 devices and access 4K content at no extra cost.
Shows, Movies, and Specials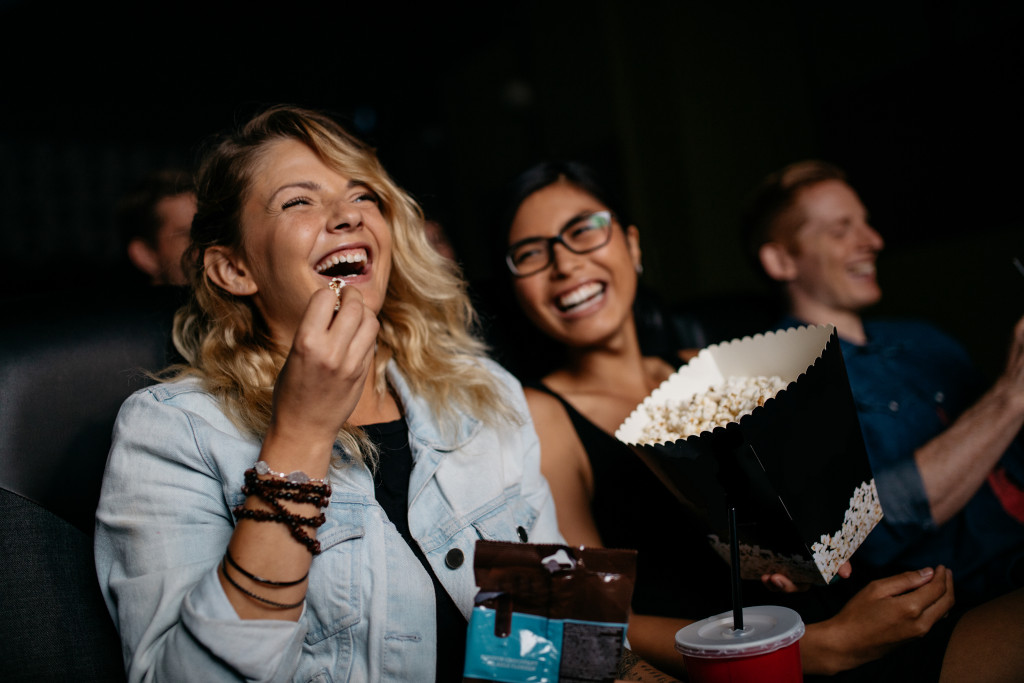 With literally thousands of Disney show episodes and hundreds of movies under their belt, Disney+ is making all of these available to you.
Classics like Fantasia and Pinocchio to present-day favorites Moana and Frozen, Disney TV shows, Marvel movies, and upcoming TV series starring the same characters from the MCU, Star Wars movies, and series like The Mandalorian, all of these and more can be found under one roof.
When the Marvel Cinematic Universe's Phase 4 concluded with Avengers Endgame and with the multiverse concept introduced in Spider-Man: Far From Home, the MCU has expanded and made its way to the small screen with several shows lined up, with WandaVision taking the lead. Other upcoming shows include The Falcon and The Winter Soldier, Hawkeye, Ms. Marvel, She-Hulk, Moon Knight, and everyone's favorite MCU villain, Loki.
And with the pandemic affecting theatrical releases, it is very likely that Disney-produced movies will be making their way as exclusives on Disney+. While it was announced a few months ago that Black Widow might be released on Disney+, things are still up in the air at the time of writing. At the very least, if movie theaters are still closed and inoperable due to the pandemic, we will most likely see Agent Romanoff's solo movie on the small screen instead.
Of course, in keeping with Disney's family-friendly policy, R-rated movies and shows will not be included in their line-up. Any show or movie produced by any Disney-owned company that pushes boundaries can be found in Hulu, such as Deadpool.
At the rate things are going, it looks like Disney+ is here to stay and slay the competition.