aeCommerce is a fast-growing digital industry, earning billions of dollars every year. This growth is attributed to the number of people purchasing things online. However, individually, this growth depends mainly on the optimization of your eCommerce website. Therefore, this article will delve into how you can optimize your eCommerce business to drive sales and eventually increase its revenue in the long run.
eCommerce is growing. Last year, the industry received close to a trillion dollars from consumer sales alone. It's expected to grow and even expand this year and could become the world's highest-earning industry.
Despite being near to becoming a trillion-dollar market, many individual companies that populate this industry tend to have their own set of problems. One of it being is that they are not earning as much as they have expected. Sales tactics play a big way in earning your expected annual revenue in this field, as well as a good and optimized website. So, it's time to head to the drawing board and discuss ways you can optimize your eCommerce business today.
Better Database Analytics
One of the main reasons you seem to be getting fewer sales than normal is that you aren't analyzing your data properly. Unfortunately, many small eCommerce businesses struggle with database management, and this is where you should improve your business.
The reasons it's good to improve on database analytics could create an article in itself. But to make a long story short, you're going to need the way you store and retrieve information tuned. For example, SQL Server tuning is a process that looks into your data, arranges them in proper order, and analyzes them as efficiently as possible. Technically, it clears up any problem that your SQL server might have regarding efficiency and responsiveness. This, in turn, will make it easier for you to handle consumer data in the future.
It's great to do this once in a while to help you understand your data much faster. Faster analytics means a better understanding of what consumers enjoy from your eCommerce business. This will then translate to more sales, and more sales mean more loyal customers, making this a great and easy way to expand your digital business. Next up is how to drive more sales.
Create a Sense of Urgency
Many consumers like to think that they can hold out before buying a particular product. But they won't think like this if the product they like is on sale but for only a few hours. A sense of urgency is all that you need to motivate your customers to buy from you. It's a simple tactic but one that works fairly well regardless of the consumer type. One of the most famous ways to do this is through flash sales.
Flash sales are a recent selling tactic used by digital resellers. Of course, this can't be done through physical means simply because business owners don't know who will be visiting their store today. But for online stores, that information is widely available, especially if your customers have allowed you to use their consumer data.
This particular tactic is even better when combined with notifications and alerts. It's also great when paired up with other products. So make sure to have flash sales on your site regularly to drive that revenue up.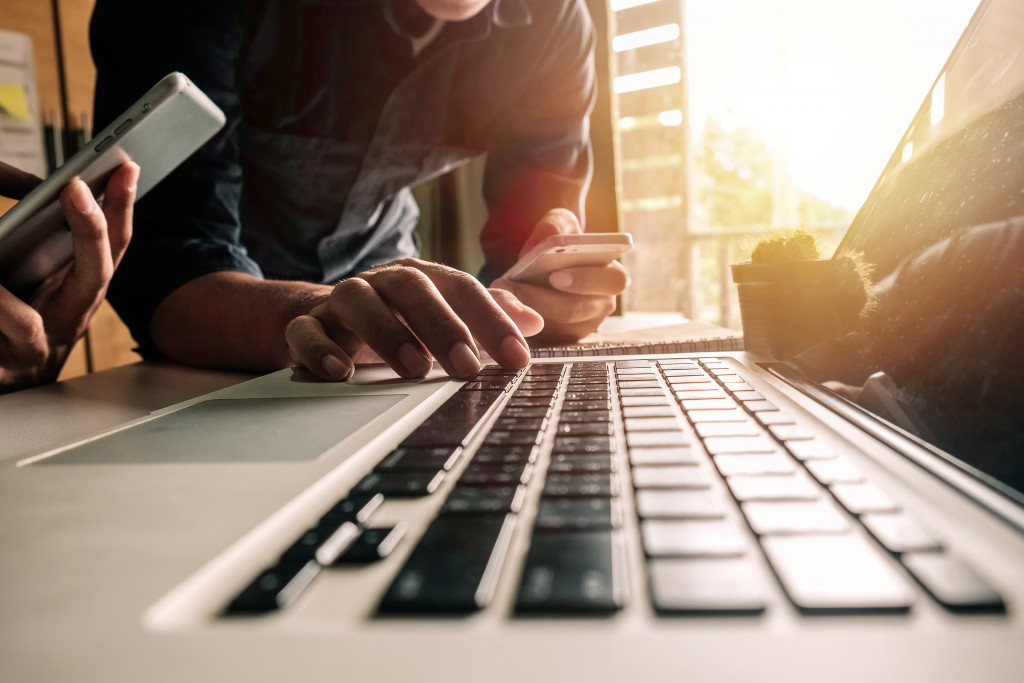 Making Pricing Transparent
Consumers love it if you can put reasons behind your pricing, especially for electronics and gadgets. They'll love it if you put the specs of a particular product or the materials that have made them. However, they also don't like overanalyzing things. Creating a perfect balance of these things can help with getting more sales on your website. You can do this by making them compare products with one another.
Comparing Products
Comparing products is one way to make your pricing transparent while not making consumers overanalyze what they will buy. If they can compare a product with another, they can create their own thoughts better than another. Then, with their kind at ease, they can purchase the product with very little doubt. If you're lucky, they might even buy both of them!
Optimize for Mobile
There is a huge chance that many of your consumers are on mobile. A mobile-friendly site will get more visits than one that isn't so mobile-friendly. This can eventually drive sales if you add the tactics we've mentioned above. It's a fairly cheap investment to develop a mobile-friendly website, especially if you're already selling on platforms like Amazon and Shopify.
Here are some ways to optimize your eCommerce website to drive more revenue and visitors to your site. These are fairly simple additions that will make a huge difference the longer you run your website. So make sure to apply these suggestions now.