The food trucks business has become popular among business enthusiasts. It is a type of small business that has been around for years and is still growing today. This is why many have switched to this money-making idea. It is always a great idea to bring the food into a good location for the people. It is a faster way to reach everybody instead of going to a place to eat. People find it more convenient, and this is the reason food trucks are profitable.
If someone is already running a food truck business, keeping it rolling is the main challenge. Some food truck owners would only manage the food truck within a year, then switch to another type of market. It is a recurring and growing problem with entrepreneurs. But what makes it successful? Besides the great food on its menu, food trucks also develop some gimmicks. Food truck advertising is one way to remember the name of the food truck.
Entrepreneurs are always looking for effective methods to gain customers. There are effective ideas to improve the food truck business, besides the good taste of food. Here are some efficient ways to do it.
Do a feasibility study of the city
Many entrepreneurs are into food truck businesses. They expect to have tight competition among food truck owners. Thus, business owners look into the areas they plan to sell their food.
Entrepreneurs will need to have a business plan before anything else. With this, check the community's food trends. Then look into creating other dishes that can stand out. Entrepreneurs can use some ideas while changing the name of the food. It can make a different impression for customers to remember.
Look into crowded areas or where people usually go during lunches or breaks. One trick is to park somewhere between offices to invite workers. It is also a strategy to build friendships and invite people to become regular customers. Find a crowded location like parks on weekends. Once you found the right place, earning a profit is easy.
Invest on technology
Investing in technology to improve the food truck business is one way to increase profit. There is no need to spend lots of money on a high-tech gadget. Simple car stereos can address the issue. Just remember to attach the device to a great sound system and play good music. This strategy would make customers notice the food truck even from afar.
Some food trucks would even display a plasma television. This style is a good idea, especially for sports championships. Showing a basketball final or a good movie would invite customers to watch and, better yet, order food.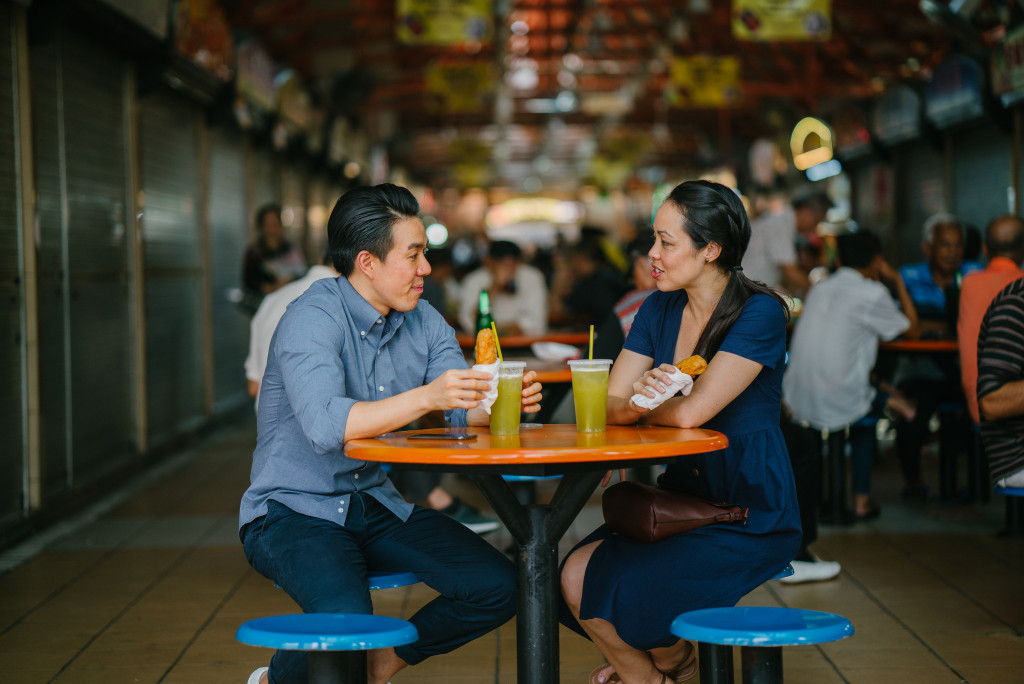 Add a different concept to the menu
What is a business concept? In simple terms, it gives an identity of the business and the services it offers. It is something that people would remember. In restaurants, it also identifies the type of food served.
Choose to add a different concept to the menu. Try another type of food like Asian food. This is a great idea instead of sticking to an all-American fast-food chain concept. It can cater to a larger audience, which means more profitability.
Add more color to the food truck
Leveling up the look of the food truck is one way to attract customers. Painting the food truck with more color gives an attractive impression. It can show that the food you serve could be delicious. Flashy colors for the food truck will also help to identify the food truck and remember it.
One way to make it memorable and stand out from the rest is by adding images of anime characters. Some would also make the logo design larger to become more noticeable. Other entrepreneurs would even add funny quotes or a funny tagline. It is an effective way to help the food truck remembered.
Serve a more creative food presentation
Most entrepreneurs would only focus on the taste of the food they serve. The taste of the food is indeed the main factor in attracting customers. But the presentation of the food creates a great first impression that the food might taste good. It builds an appeal to the food, and customers can remember them.
Another way to present food is to make them out of anime or cartoon characters. This strategy helps the business to cater to children as well. It also encourages children to eat vegetables if the design is attractive.
Some food designs are the same, but owners would give funny titles to their menu to make it more interesting. It is a simple but smart way to make customers remember the food they eat.
With these ideas in mind, you can start a food truck venture that aims for success. Grow your knowledge about this business idea so that you can profit from it.