As a business owner, you wear many hats. You are the CEO, the marketer, the salesperson, and often the accountant and customer service representative. But what happens when you have to add "caregiver" to that list? What do you do when your aging parents need more help than they can get from their friends or other family members? Here are six tips for how to care for aging parents while running a business
1. Get Help From Home Health Services
Home health services can help you care for your parents while running your business smoothly. These services can provide your parents with the care they need, whether it helps with activities of daily living, transportation to doctor's appointments, or respite care so you can take a break. In addition, home health services can give you peace of mind by knowing that your parents are being cared for by qualified professionals.
2. Hire a Personal Assistant
A personal assistant can help with various tasks, from getting your elderly parent to doctors' appointments and helping with medications to grocery shopping and cooking meals. In addition, a personal assistant can provide much-needed companionship for your aging parent.
If you're concerned about the cost of hiring a personal assistant, there are several ways to find affordable help. You can post a job listing on websites like Indeed or Craigslist or contact agencies specializing in placing caregivers with families.
3. Look for Senior Care Facilities
The first thing you should look for in a senior care facility is a staff experienced in caring for elderly patients. They should be able to provide the necessary medical care and assistance with activities of daily living. In addition, they should be able to create a personalized care plan that meets the unique needs of their parents. Another important consideration is the cost of the senior care facility. You must ensure that your chosen facility is affordable and within your budget. Finally, you should visit the facility and meet with the staff before deciding.
4. Get Family and Friends Involved
One of the best things you can do is to get your family and friends involved. Let them know your parents' needs and ask for their help in meeting those needs. You may be surprised at how willing they are to pitch in. If you have employees, see if some would be interested in volunteering to help with transportation or running errands. Many community organizations provide services for seniors.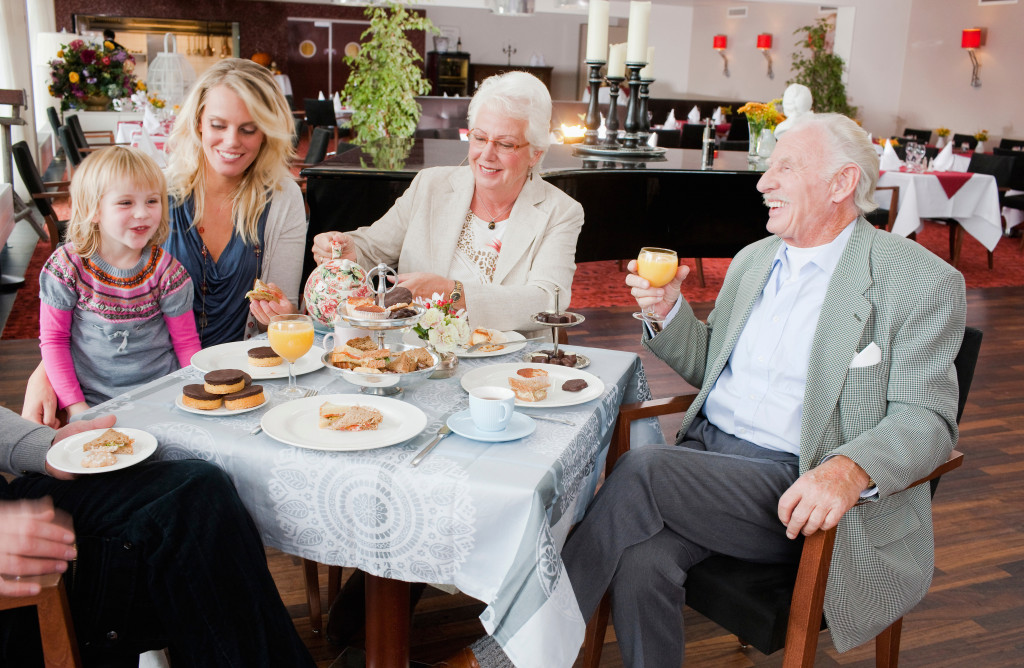 5. Take Breaks When You Need Them
It's important to remember that you can't do it all and that taking breaks is okay when you need them. Here are a few tips for how to care for aging parents while still keeping your business running smoothly:
Make sure your parents are getting the medical care they need. This includes regular checkups, vaccinations, and any treatments they may require.
Help your parents stay active and engaged by arranging activities that they enjoy. This could include joining a seniors' club, going for walks, or participating in social events.
Take care of your health and well-being too. It's important to stay healthy and rested to adequately care for your parents and run your business. Make sure to schedule time for exercise, relaxation, and healthy eating.
Keep communication channels open with both your parents and your employees. This will help everyone feel supported and informed about what's going on.
Seek out support from others who are in similar situations. Many resources are available to help you manage the challenges of caring for aging parents and running a business.
6. Find Support Groups
Not only do you have to deal with the physical and emotional demands of caring for a loved one, but you also have to manage your work and family responsibilities. And if you're also running a business, the challenges can seem impossible. But there is help available.
There are support groups specifically designed to assist caregivers of aging parents. These groups can offer practical advice, from managing medications to dealing with difficult behaviors. They can also provide emotional support and understanding, which can be invaluable when feeling overwhelmed.
While it can be difficult to juggle both responsibilities, it is important to remember that your parents will need more care as they age. Hiring a professional caregiver can help take some pressure off you and allow you to focus on your business. Taking breaks when you need them, communicating openly with your parents and employees, and seeking support from others in similar situations can also help make the task more manageable.