COVID-19 has left businesses scrambling for ideas to reach new audiences and stand out online. The good news is that more people are spending their time on social media, and there are numerous ways to market your business on the internet.
Here is a step-by-step guide to setting your business apart from others in an increasingly saturated digital landscape.
1. Develop a unique and creative brand identity.
A brand identity is more than just a catchy business name, an inspirational tag line, and a striking logo. Having a strong brand identity is crucial for putting your business out there. As Amazon owner Jeff Bezos once said, "Your brand is what other people say about you when you're not in the room."
Your brand identity embodies all that your business is about. It establishes credibility and trust and is the foundation that all your other marketing elements will build upon. Having the proper brand identity will help increase awareness and customer loyalty for your business.
2. Make sure your business can be found online.
Studies show that the average adult will spend six years and eight months of their life on social media. That's a lot of time people are spending online! It would be a mistake for businesses not to have some form of online presence in 2020, let alone in a pandemic.
If your business is not on any social media site, now is the time to create some accounts and share them with your immediate sphere of influence.
3. Maximize social media.
Having a strong social media presence requires more than just uploading posts regularly and calling it a day. If you want to maximize social media to your benefit, you need a plan; a social media strategy.
Having a smart social media strategy will help your brand reach its goals with direction and purpose. Here are some first steps to creating a foolproof social media strategy:
Set concrete goals, like the number of followers and engagement that you want to achieve in a certain amount of time. Make sure that your goals make sense for your business and that they are SMART: specific, measurable, attainable, realistic, and time-bound.
Research your target audience—what captures their attention, what interests them, and what topics are relevant to them.
Come up with engaging and interactive content. Make sure to use a hashtag that's unique to your brand.
Create a schedule to help you upload consistently and on time.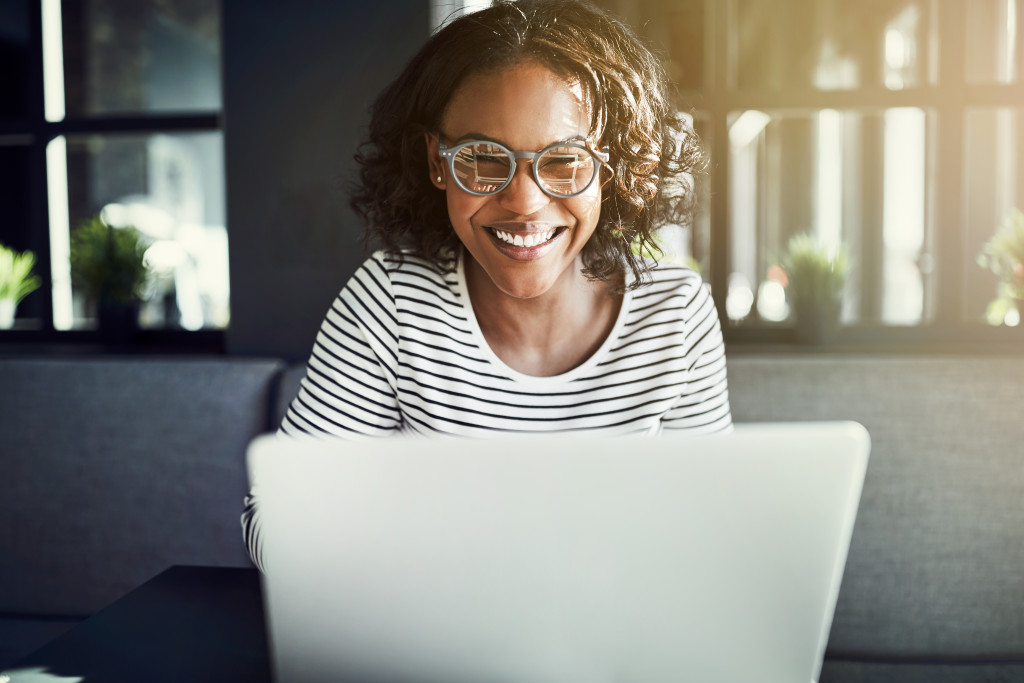 4. Produce creative content.
With the advent of short-form video platforms like Tiktok, Instagram Reels, and others, there is no shortage of social networking sites where you can upload your content.
Rolling out aesthetically pleasing publicity materials can go a long way in increasing brand awareness. Not that we're always looking to go viral, but engaging infographics and helpful vlogs that have sharing potential can help your brand reach new audiences.
There are corporate video production agencies that specialize in creating content for businesses—don't hesitate to consult with them for your promotional videos.
5. Make use of paid ads.
According to a 2014 study, 81% of shoppers do online research before they purchase, and 60% start with a search engine. Using paid ads is a no-brainer, especially now, when more people spend the majority of their time online.
Paid advertising can be an excellent way to expand your reach. It can be a great way to guide more traffic to your business and give you access to powerful monitoring and analytics tools.
Utilize paid ads on platforms where you know your key demographic spends most of their time. Facebook, Instagram, and Google have access to a lot of user data, and they know exactly how to place ads in front of the right prospects.
6. Consider influencer marketing.
Influencer marketing can be an effective tool for expanding your audience. You don't need to be a big company to make use of this marketing tool. Influencers on Instagram, Tiktok, YouTube, and other platforms have built up their earned audiences throughout the years, and partnering with them can give your brand a much-needed boost. A lot of influencers are also very creative and can contribute to your brand identity.
Don't just choose influencers with the highest number of followers; choose influencers who have high engagement, whose audience is your target demographic, and who you think can represent your brand well.
Take Advantage
The pandemic may have taken so much from our businesses, but it also paved the way for us to roll up our sleeves and come up with new ways to expand our reach. So take advantage of every available online resource at your disposal, be creative, and watch your brand find an organic following.