Entrepreneurs are always searching for ways to save money for their businesses. You might be a newbie entrepreneur wanting to start your own brand on a budget. Or maybe you are in dire need of strategies to save your business. From reducing business costs to boosting business profitability, here are some tips that you can consider.
Embrace Online Marketing
Entrepreneurs spend so much time and money on marketing and advertisement. They take time reviewing and spending cash on printed ads. Although these can yield good results, no one can deny that online marketing is the real deal in today's digital world.
Search engine optimization services can actually save your business more cash in the long run. While you need to invest in SEO, you can attract actual consumers looking for your exact offers. You get to boost your reach without needing to move offices.
Taking your business online can aid you in achieving different business goals. You get to tap on new markets, introduce your business to online consumers, and even gain new customers and retain loyal clients at the same time. The return on investment on SEO is usually better than offline marketing, making it a must-have for all businesses.
Leverage Outsourcing
You are already busy trying to manage the brand and keep it afloat. But trying to do everything on your own will only wear you down. This can disrupt your daily responsibilities and lead you to feel burned out easily.
Instead of letting yourself do all the hard work, consider letting the experts do certain tasks for you. This is not to say that you rely on existing employees to take on more tasks. The last thing you want is their productivity to suffer because they have to take on roles not included in their job description.
Outsource support functions, and you can focus on building the business. You can enjoy getting things done by professionals without hiring your own team. This way, you get to save more money that you can use for growing the business.
Negotiate with Your Vendors
Businesses have their own partners from where they source materials from. If your usual suppliers are from overseas, consider scouting for new local vendors. This enables you to help local businesses and gain partnerships that can yield great future results.
Creating an impressive relationship with your vendors will make it easier for you to land better deals. You may have already considered buying your materials in bulk to get better rates. But it won't hurt to ask your supplier if they can provide discounts.
It pays to give them more reasons to give your business discounts. You can start by paying your dues ahead of time. You can also give them gifts or discounts whenever they require your goods or services.
Consider Embracing Telecommuting
Not all businesses are capable of embracing telecommuting. But for those whose employees can work from home, it helps to consider such a perk. This enables companies to retain their best talent and acquire the interest of qualified employees who choose to work remotely.
Some companies would rather hire people willing to relocate near their business location. But today's modern workforce is a lot different from Generation X and Baby Boomers. They would rather apply to companies that offer flexible work options.
Allowing your workers to telecommute can save you money in terms of ongoing operating costs. You get to reduce your energy bills and avoid office space expenses. Many people are willing to accommodate changes for as long as they get to telecommute.
Green Your Business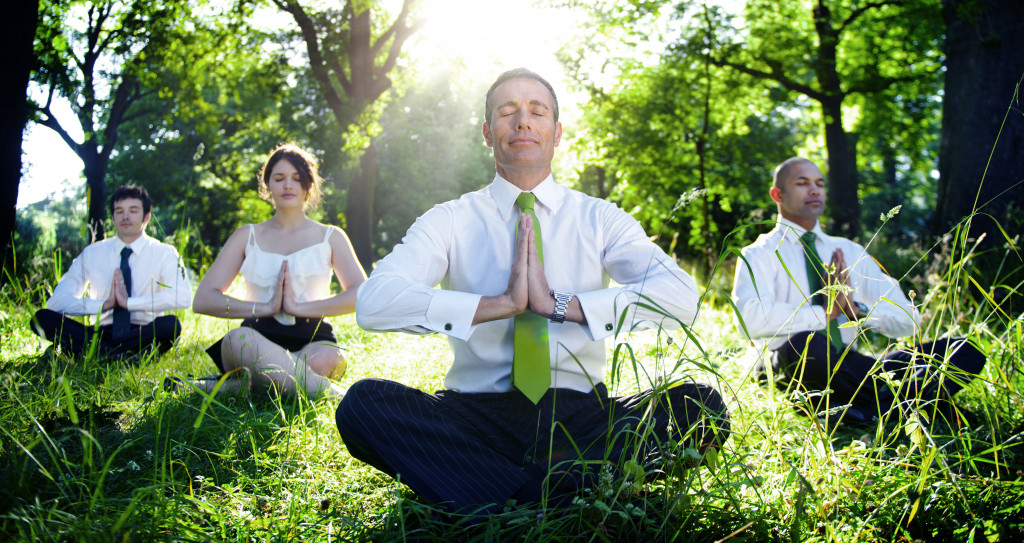 Sustainability is among the biggest demands of modern consumers. They want businesses to be more conscious of their actions. They want brands to embrace practices that will benefit the environment.
You can start greening your business using simple steps. This can include reducing energy consumption using energy-saving practices. The same goes for investing in tech innovations that are a lot more eco-friendly.
Many companies are now reducing their wastes by minimizing their paper usage. They opted to go paperless and only use paper when necessary. They get to reduce their operations costs and save more cash in the process.
Welcome Interns
Many companies are already leveraging company internship programs. You are basically hiring interns who want to learn new skills. You have the option to provide paid or unpaid internship.
But since most businesses are for-profit, it only makes sense that you pay them. The good news is, you get to train these new professionals at a lower rate. You get to test your interns' work values, assess their skills, and reduce employee workload.
Once their internship is over, you can evaluate their progress and choose which ones you want to hire. This creates a better sense of loyalty and allows you to tap into their fresh ideas and perspective. On the other hand, the company can use the opportunity to allow senior employees to practice management.
There are different strategies businesses can consider when trying to save money. One does not necessarily need to sell assets, increase their prices, or let go of employees to do this. By keeping these tips in mind, you can save more business money in the long run.