Your grandparents wouldn't dream of shopping online. In fact, they might still be against the very idea of providing their personal and financial information online. But the fact also remains that eCommerce has increased exponentially in the past decade. The past year—because of the pandemic—was no surprise either. The number of online consumers jumped by more than 53% from 2020. The convenience that online shopping affords everyone is second to none. It's safe, convenient, and sometimes way more affordable than brick-and-mortar stores.
But it also cannot rid itself of the risk of cybercrimes, which also increased as eCommerce consumerism jumped up. You will hear all sorts of stories online about how people were scammed of their retirement funds, how some businesses unknowingly released information about their customers whose data they have stored in their systems, and how hackers still identities so successfully that they can gain access to people's personal lives.
Anyone who's running a physical store today needs to understand the importance of an online shop. But more than that, they also need to take care of the risks and threats of cybercrimes and how to alleviate the fears their customers sometimes feel because of them. Once you can address these apprehensions, it becomes easier to satisfy your customers.
Credit Card Security
People can easily provide you with their full names and birthdays if you don't know their credit card details. But this is what's alarming about eCommerce—the fact that a business will gain access to information that only you and your bank should know. The only way to convince customers it's okay to provide such information is to lay down the security measures you took.
Explain in detail that you have a Fortinet next-generation firewall installed in your system; the firewall protects your system from possible hacking. Display prominently the security certificates your website has, so customers know they're dealing with the real one. Also, customers know how to look for the HTTPS and the padlock symbol on their address bar. If your website lacks that, work on getting one immediately.
Transparency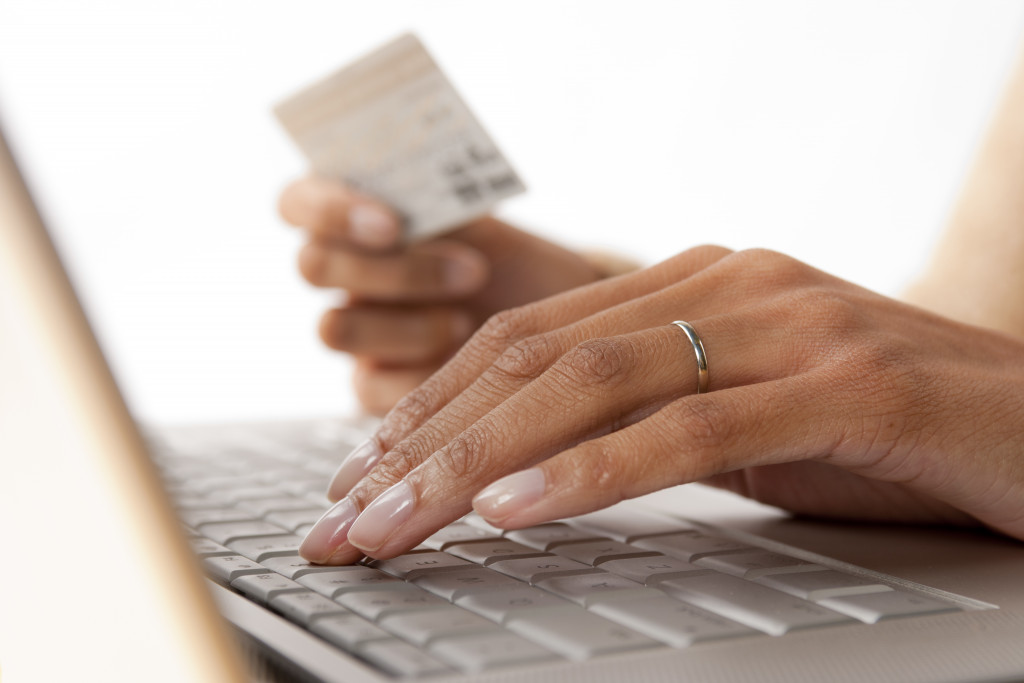 Be transparent about how you are using their information. If they signed up for newsletters, discuss with them the fact that you will share their information with your marketing department for the crafting of ads and marketing strategies. At best, create a frequently asked questions (FAQs) page so you can give detailed information about anything that might be bothering your customers. Some common security questions are how you're storing information (it should be encrypted), whether you're sharing it with third-party agencies or not (this should be a no unless it's a marketing team), and how they can reach you if they feel their information has been compromised.
Another way to make customers feel safe while shopping on your online store is to prominently display the details of your business. For example, if you have a physical store, add a Google map to point customers to the right place. If they need to reach you for anything, they should be able to find your telephone number and office address on the website. As a business, you shouldn't be hiding details like these from your customers.
Return and Exchange Policy
Customers are also concerned about whether they can return their purchases in case they are mistaken. Explain your return policy in detail. Some of the common questions you need to answer are who's going to shoulder the shipping fee, will you allow a refund, and will you charge a processing fee for the return/exchange. Make sure to have detailed instructions on how they will go about the return. That will make them feel safe shopping on your online store. Knowing that they have a chance to return or exchange their purchases will give them the confidence to shop in peace.
Customer Reviews
One of the things that screams reputable and legitimate in your eCommerce store is the customer reviews. When other customers see that you allow other people to leave feedback, then that means you are confident enough with the kind of service and product you provide. So many businesses don't allow reviews to be published on their websites. That only leads to confusion, with customers often feeling that they are being duped.
Always consider your customers when you're adding elements to your website. Although web design and customer browsing experience are important, what actually matters more to your customers is their level of safety when shopping on your online store. You have to earn that trust before they can become repeat customers.