Task management can be a challenge for any business owner, but it can be incredibly taxing for those who are running an online business. There are many moving parts to a digital company, and it can be demanding to keep track of everything you need to do. That's where outsourcing can come in handy.
When you outsource tasks, you're essentially delegating them to someone else, freeing up your time to focus on other aspects of your business. So if you're feeling overwhelmed, here are the different tasks you can outsource for your business.
Social media management
If you're like most business owners, you understand the importance of having a solid social media presence. After all, social media is one of the most effective ways to connect with your target audience and build your brand. But what you may not realize is that outsourcing your social media management can be a vital part of achieving success.
Social media is time-consuming, and if you're trying to handle everything yourself, you're not doing it as effectively as you could be. When you outsource social media management, you free up your time to focus on other aspects of your business.
Plus, social media requires special skills and knowledge. Unless you have experience managing social media accounts, you're likely not making the most of its potential. A professional social media manager knows how to create content that resonates with your audience, grow your following, and achieve your marketing goals.
Ans most importantly, social media is constantly changing. What works today may not work tomorrow. You can rest assured that your accounts are well-managed by someone keeping up with the latest changes and trends by outsourcing social media management.
Database management
Any business that relies on a database to store critical information needs to have a plan for maintaining that database. Data management can help companies keep their databases running smoothly and efficiently.
With SQL server management services, businesses can outsource managing their databases to a team of experts. It can free up valuable time and resources that they can spend on other tasks, such as developing new features or expanding the business.
In addition, a well-managed database can provide peace of mind by ensuring that any critical information is always backed up and available in case of an emergency. For these reasons, availing of SQL server management services can be an essential part of any business's operations.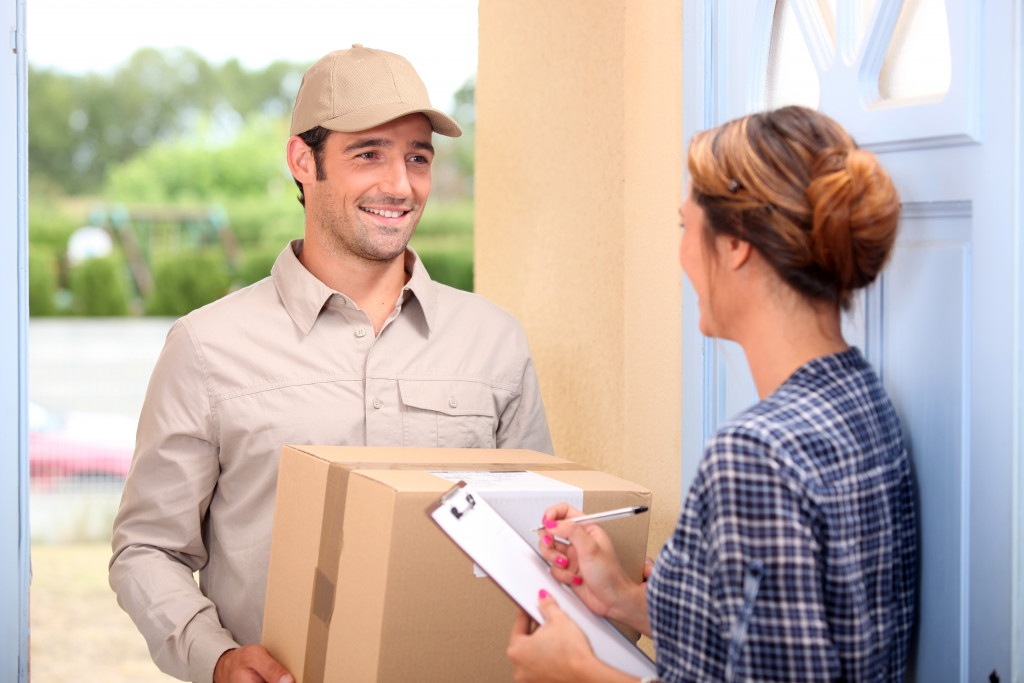 Shipping and delivery
Many businesses choose to outsource their shipping and delivery needs. Outsourcing this function can bring several advantages, but most importantly, saving the business some money. Outsourcing companies often have economies of scale that allow them to offer lower rates than the business could get on its own.
Like most outsourced tasks, it can also free up the business's resources to focus on its core competencies. Rather than dealing with the complexities of shipping and delivery, the company can focus on its strengths.
It can also improve customer satisfaction. When a professional company handles shipping and delivery, customers are more likely to be satisfied with the service they receive. As a result, outsourcing shipping and delivery can be a wise choice for many businesses.
Accounting and finance
There are many reasons why businesses should outsource their accounting and finance needs. For starters, it can be a great way to save money. Hiring an in-house accountant can be expensive, especially if you need someone with experience and credentials. By outsourcing your accounting and finance needs, you can get the same level of expertise without paying for full-time employees.
Additionally, outsourcing can help you to improve your cash flow and reduce your accounting and administrative costs. And, perhaps most importantly, it can ensure that your finances are in good hands. So if you're considering outsourcing your accounting and finance needs, there are plenty of good reasons to do so.
Customer service
Many businesses choose to outsource their customer service for a variety of reasons. Efficiency is often a factor, as outsourcing gives companies access to a larger pool of customer service representatives, which can be helpful when demand is high.
Some businesses also find that they can provide a higher level of service when they outsource customer service, as they have access to more resources and expertise. Whatever the reason, outsourcing customer service can be a helpful way to improve the level of service that a business provides.
These are just a few tasks you can outsource for your business. If you're feeling overwhelmed by all you have to do, don't hesitate to delegate some work to others. Whether it's a technical task or an operational responsibility, outsourcing can make a difference for your business.