Bars can be a profitable business. People drink to socialize, celebrate milestones and events, or commiserate a tragic experience. In short, people like to drink.
And a bar is the perfect place to dink.
However, the bar scene is already filled with similar establishments offering alcoholic beverages. It's also easy to purchase beer, wine, vodka, tequila, and other drinks in-store and online. The challenge now is to offer something more to attract customers to your bar.
Moreover, there are nights when the stream of foot traffic is low. Weeknights, for example, are mostly quiet because people have to work the next day and, therefore, don't want to drink too much or at all.
There are strategies that could increase visits to your bar. Here are some ideas.
Have a Theme
A theme is a fun way to attract customers. It could be anything from Ladies' Night, Half off all Frozen Drinks Wednesday, or Thirsty Thursday. Themed nights encourage people to let their hair down and have some fun while socializing with others
For instance, you can give discounts on specific types of beverages that are particularly popular during the theme night. For example, ladies love margaritas so you can offer 50% off on frozen drinks for them during the ladies' night. This will get more women in your bar without making it seem like they need special treatment because there's something wrong with men or the environment.
Karaoke nights are another theme that can attract people to your bar because everyone loves singing along and showing off their vocal abilities (or lack thereof). You can either offer them an open mic night where participants sign up on their own or you could offer a contest with three judges who pick winners based on different criteria like a technicality, accuracy, style, and stage presence.
A sports theme can also be profitable, especially when there are sporting events. Fans want to watch with other fans and celebrate or grieve over scores. Offering duckpin bowling, basketball hoops, and other indoor sports equipment should add appeal to a regular bar.
You Can Also Host Trivia Contests
Trivia contests are popular because they are the perfect way to show off intellect and test wits. Participants could be individuals or teams who compete in answering questions about random topics like science, history, or pop culture.
You can make this more interesting by offering cash prizes to the winners. And if you don't want to shell out cash every week, you can give away bar swag or gift cards.
For example, you can host Trivia Night every Wednesday where individuals or groups of friends compete for cash or for drinks and snacks.
Offer Drink Specials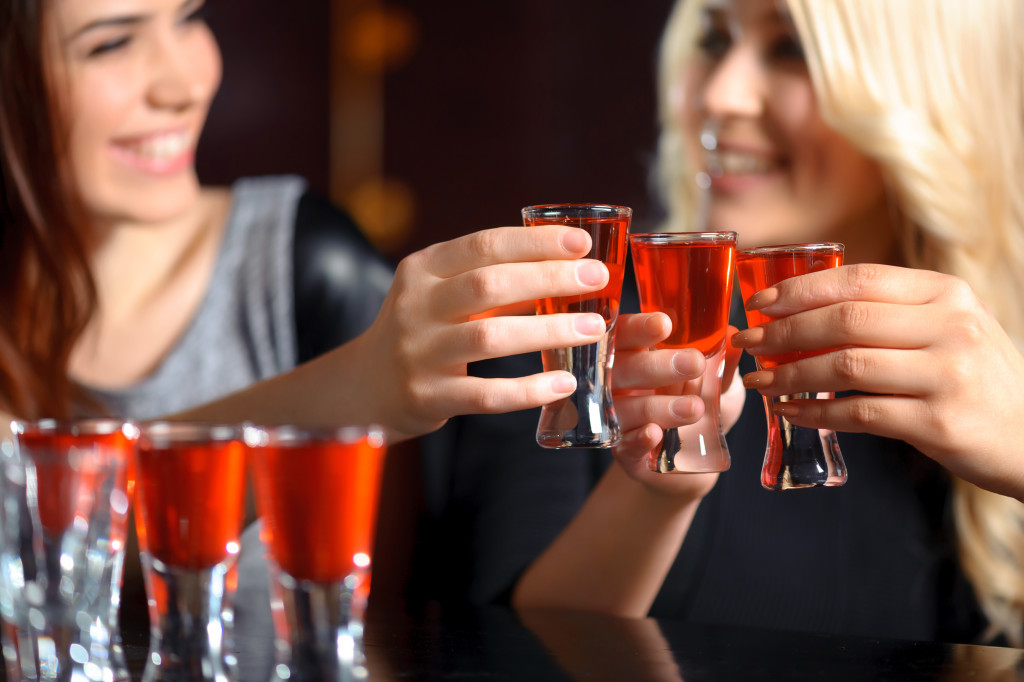 Specials on specific types of drinks that are known to be popular will help increase sales and foot traffic in your bar. It could be anything from $2 domestic beers to buy one get one free margarita every Friday night. This is a chance for people who like cheap alcoholic beverages to mingle with those who go the extra mile and order something more expensive
For example, you can offer two different flavors of martinis on Monday but at discounted prices. You can give discounts on fruity cocktails like strawberry daiquiris on Tuesday while giving out 2-for-1 deals on house wines during Wednesday's happy hour.
Invite Live Bands and DJs
Singers are typically paid by the hour, but that could change if there are plenty of people who want to watch them perform. And since it's a slow night, singers won't have anything else to do during downtime
For example, you can ask local bands or solo artists to play for an hour each night. You'll receive more exposure as the band members promote their other gigs at other bars or clubs throughout the town. You can also suggest singer-songwriters who would be interested in open mic nights every Thursday where guests can share their talents on stage with others
Make Your Bar Instagrammable
Customers are more likely to put pictures of your bar on social media if they think it's aesthetically pleasing. Make sure that walls and surfaces are clean and free of stains, repair defective furniture or fixtures, and install new lights. Let people take over the space for a little by allowing them to shoot short videos
For example, you can set up photo booths with Hollywood-style lights that make selfies look like magazine covers. Or simply ask customers to post their experience at the bar right away so you can gain instant exposure if their posts go viral
From drink specials to karaoke and live music, there are a number of ways you can make your bar more fun on slow nights. The key is to keep things interesting for customers so that they'll want to come back or stop by again soon.