Not many people have the privilege of owning real estate, but those who do need to find ways to be smart and strategic about their moves if they want to ensure that their investment does not decrease in value. If you have a home that you don't know what to do with, why not consider converting it into a commercial space for start-ups or small businesses? Here are some things you need to consider if you want to take this route.
Rezoning laws and regulations
Before you can try to turn a profit off of your home by renting it out as an office space, you need to ensure that you won't be breaking zoning ordinances in your region or municipality. These laws and regulations vary from place to place, and they often apply at the local level. If you want to transition the classification of your property from residential to commercial, you have to make sure that you go through the proper process and procedure as stated by the zoning board of your area.
Design of the property
If your property looks like a house, you need to do certain upgrades to make it appealing to those looking for an office space that wouldn't make them feel too cozy. We tend to associate residential properties with rest, so you have to ensure that your house can work as an office from the inside out. Here are some design considerations you need to remember:
Your property's curb appeal. How does it look to people passing by? Does it look worse for the wear, or will people want to come to it every day and be excited to work? For example, if the residential garage door needs repair or maintenance, that's one thing you immediately need to cross off your to-do list because tenants need to feel like their cars are safe when coming to work.
Are the common areas a little too comfortable? There's nothing wrong with a little comfort and plush in the home, but as an office space, it might cause people to be more lethargic and sleepy. Make sure the comfort level only includes air quality, temperature, noise conditions, and lighting—because all these things can help employees be more productive.
Consider how the layout can accommodate office workers better.
Target demographic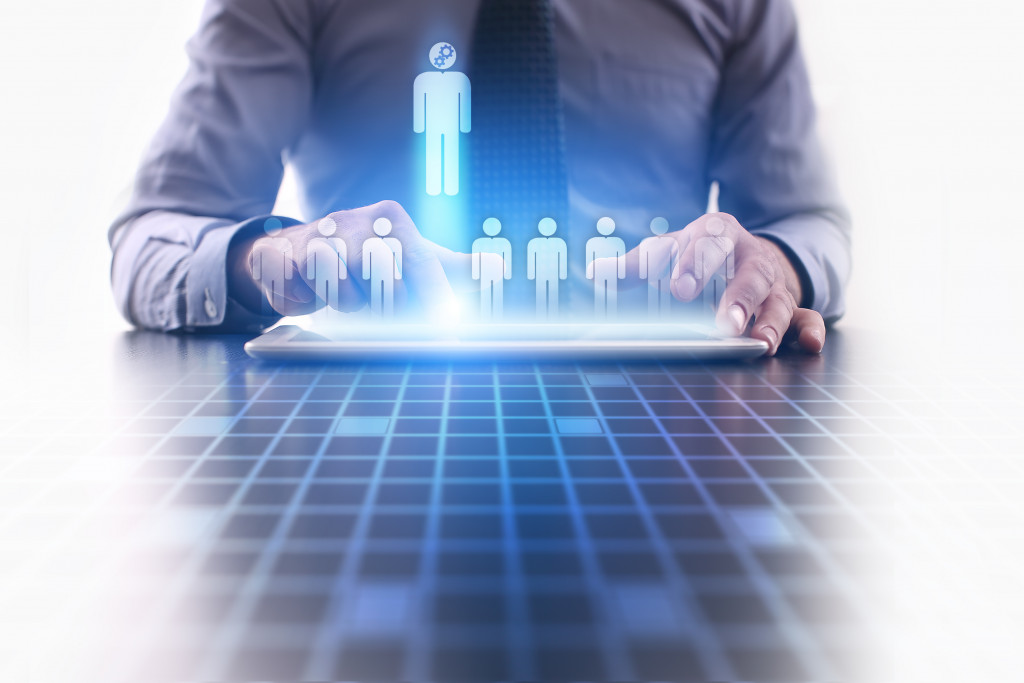 What types of businesses and office workers do you have in your area? Is there an onslaught of startups or small businesses that are looking for office space in your area right now? If not, how about freelance workers who are neck-deep in the gig economy?
If it's the latter, why not consider transforming the property into a co-working space instead of a full-blown office/ Think of it as a hybrid between a coffee shop and an Airbnb where people can spend hours on end just working. You can provide them with unlimited coffee and a place to charge their gadgets, but at a set fee. If there is no space like this in your area just yet, you might find yourself filling a gap in the market and starting a trend.
Costs of converting
The costs of real estate upgrades are not something investors love to talk about, but it's one of the first things you need to consider when transitioning a property from residential to commercial. It can be a financially rewarding endeavor, but you also need to accept that there will be a lot of upfront costs even before you start the process of renovations or remodeling. Here are some costs you need to prepare for:
The application fee for the rezoning request is the price that will depend on how big your property is.
Set budget for structural changes and renovations. Since commercial properties and homes have different building codes, you might have to fully rewire your entire property and change the layout. You will need to partner with an experienced contractor for this.
Costs for changes to the exteriors, like landscaping and parking lot conversions, will also need to be considered. If you truly want to lure customers to your office space, you need to ensure that they have a place to park their vehicles.
When it comes to doing something as drastic as converting a residential property to a commercial one, you can always take your time, depend on existing features that already work, and prioritize the health and safety of your future tenants. When doing a project like this during the pandemic, you cannot neglect these things. Partner up with a lawyer and a skilled contractor and explore how far your vision can go.