Are you a new entrepreneur? Are you also scared to take business risks during this pandemic? Are you hesitant since most businesses now are still recovering due to the pandemic? Are you afraid of the potential risks of business lawsuits among small businesses?
Don't worry. You are not alone. All new businessmen go through that phase. But as they say, the higher the risk, the higher the rewards. It always takes guts and a lot of learning. Thus, knowing your way in the business helps—a lot.
How to Avoid Claims
A good businessman is not only about being good with your finances. It's also about management. You have to know how to deal with your clients, your customers, and your employees. You also have to know how to deal with authorities as well as your partners. Here are some tips to kick off your business adventure:
Be a Good Employer and Manage Your People Well
According to data, most class action cases filed last year were employee discrimination, violation of the Employee Retirement Income Security Act or ERISA, and unjust working hours. Especially during the pandemic, workers have been more assertive about their rights to safety and health protection.
As such, you'll be better prepared when you hire an excellent human resource (HR) executive. Familiarize yourself with labor laws and issues. Read up on good HR practices and put them in place in your company. Communicate with your people too, and know their concerns. You can do a lot when you open your doors for dialogue.
Be Realistic
Offer what you know is workable to achieve. Don't promise great incentives to your employees. Do not put "too good to be true" clauses on their contracts if you cannot meet them. Also, don't make unrealistic promises to your customers if you can't deliver. As the owner of the business, you oversee the daily operations. You know the capacity of your business and the capability of your people. Work within your means and promise only those that you can keep.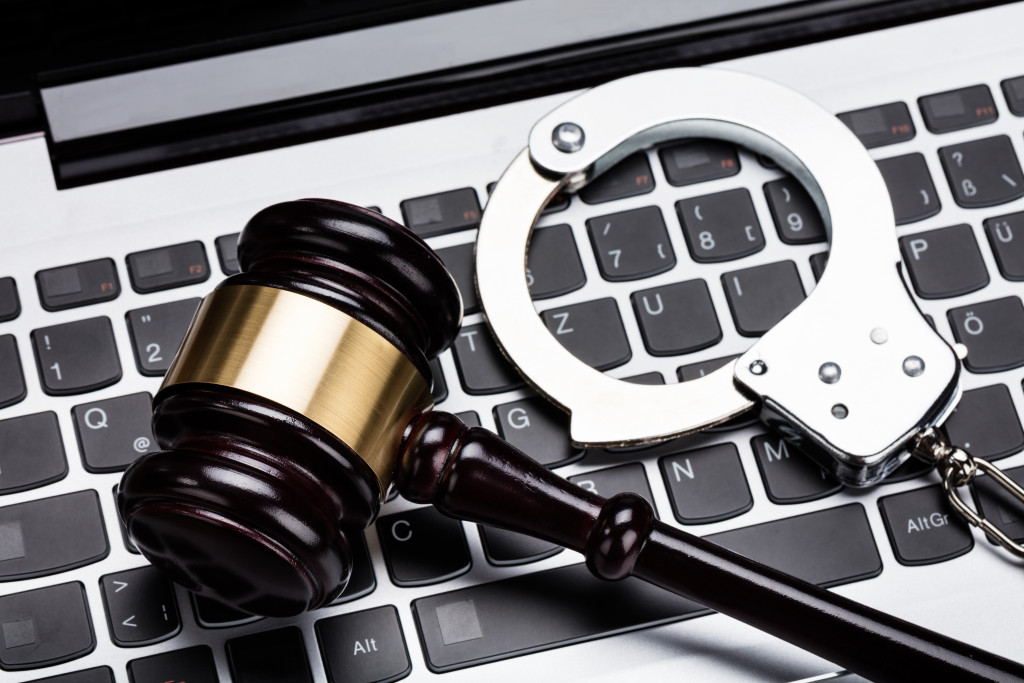 Invest in a Comprehensive Insurance Package
Your insurance package should cover general liability. This will protect you from claims related to injuries, property damages, defamation, copyright infringement, and other daily business activities. These are the most common claims among lawsuits, so this should be the first on your list.
Another common claim is on workers' compensation. Accidents can happen within your daily business operations. As a good employer, your company should be able to cover the medical costs of your employee. This policy should save you from such unexpected expenses.
Other common claims among employees are discrimination, wrongful termination, and harassment. While the best advice is to handle your employees well, such claims are unavoidable. The best you could do is get the insurance that covers these, so you wouldn't have to worry about the damages.
Hire a Good Accountant
You need a hands-on person to keep track of your financial records. You need someone to manage your charts. You need one who can make sure you comply with your local, federal, and state tax responsibilities. And make sure you get not only a good one but an honest one to entrust with your business finances.
Get Experienced Legal Counsel
Your lawyer should guide you with all the legal stuff with which your business will be dealing. They know all state and city laws and policies to keep your business on the good side of the law. They will guide you on how to avoid situations that will put your business in a bad light. But if in case you can't avoid a lawsuit, they should also guide you each step of the way when litigation begins.
Your lawyer should have dealt with the following in their career:
Contracts
Business organizations
Real estate
Taxes and licenses
Intellectual property
Again, lawsuits can be stressful, but they are manageable if you have the right people and do the right thing. Don't panic when a person knocks on your door and serves you legal documents. By getting these legal documents, the plaintiff has filed complaint against your service. This might sound unpleasant, but this also means you can exercise your legal rights to due process.
You should know your rights too when you are being served. No one can break into your property. You cannot be harassed or threatened. Suppose a plaintiff, through a process service agency, serves you papers. In that case, you should officially receive them and immediately talk to your lawyer. Your lawyer should guide you on what legal step to do next.
Setting up a business involves a lot of risks. But if you follow the law and respect policies and protocols, you have nothing to fear. As long as you have the right people to guide you through this process, your business should be in good hands.